KATIE MELUA veröffentlicht ihre ultimative Kollektion
Im November 2003 veröffentlichte Katie Melua ihr Debüt-Album "Call Off The Search". Das war der Startschuß zu einer bis heute andauernden erfolgreichen Karriere. Sieben Alben hat sie in den vergangenen 15 Jahren veröffentlicht. Dafür bekam sie die GOLDENE KAMERA, mehrere ECHOs und mehr als 60 GOLD- und PLATIN-Auszeichnungen.
Am 5. Oktober 2018 erscheint nun die "Ultimate Collection" von Katie Melua.
Das Album wurde von ihr selbst zusammengestellt. Das Doppelalbum enthält 30 Songs aus den sieben Alben und einige Benefiz-Singles sowie zwei brandneue Aufnahmen: "Bridge Over Troubled Water" und "Diamonds Are Forever".
"Bridge Over Troubled Water" (von Simon & Garfunkel) wurde 2018 in Georgien mit dem Gori Women's Choir und dem Georgian Philharmonic Orchestra aufgenommen. "Diamonds Are Forever" (Titelsong des James-Bond-Klassikers) wurde von T-Bone Burnett produziert. Nur Katie Meluas Stimme, sich selbst begleitend an der akustischen Gitarre, entfaltet der Song eine geradezu hypnotisierende Wirkung.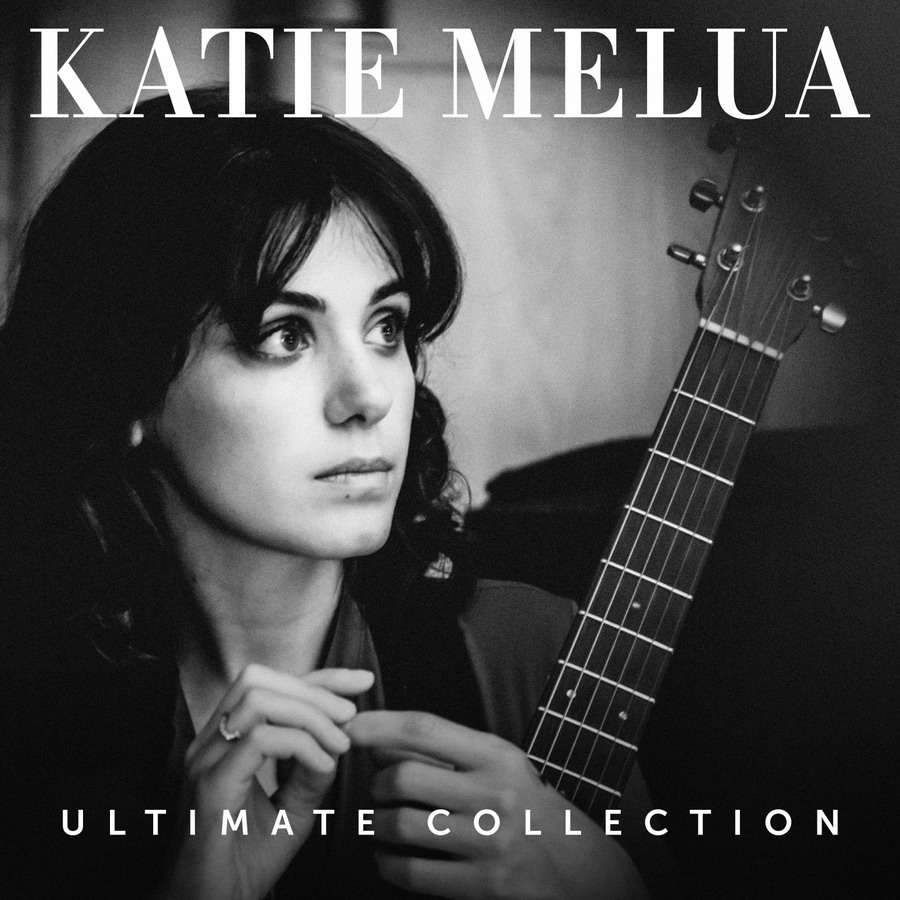 Im Jahr 2000 hatte Katie Melua, die eigentlich Ketevan Melua heißt und aus Georgien stammt, ihren ersten Auftritt in einer britischen Talenteshow. Dabei wurde sie von Mike Batt entdeckt. Batt selbst hatte Mitte der 70er Jahre einige Hits ("Ride To Agadir"), in den 80er Jahren mit Andrew Llloyd Webber zusammengearbeitet und sich dann auf die Arbeit als Songwriter und Produzent verlegt. Mike Batt hat nicht nur die ersten vier Alben für Katie Melua produziert, sondern mit "Nine Million Bicycles" und "The Closest Thing To Crazy" ihre wohl bekanntesten Songs geschrieben.
Allein für das Debüt-Album bekam sie gleich 6-fach Platin in Großbritannien. Alle sieben Studio-Alben kamen in die Top 10: "Call Off The Search", "Piece by Piece", "Pictures", "The House", "Secret Symphony", "Ketevan" und zuletzt 2016 das selbstproduzierte "In Winter".

Die "Ultimate Collection" feiert die Sängerin, die Songwriterin und die Musikerin. Die Songs gehören zu ihren musikalischen Meilensteinen ​​- klassische, zeitlose und emotionale Lieder.
"I'd like to say a big thank you to all of those that I've had the great pleasure of working with, even the ones I don't see very often. You have coloured and filled these recordings with brilliance. May our work together last for many years in the hearts of anyone needing to hear a good classic song."
Katie Melua wird im Herbst / Winter 2018 auf eine ausgedehnte Europa-Tournee gehen. Darunter sind auch 9 Termine in Deutschland und Österreich.
Ultimate Collection
CD1
Nine Million Bicycles
What A Wonderful World (Benefiz-Single 2007)
Plane Song
The One I Love Is Gone
Crawling Up A Hill
In My Secret Life
The Love I'm Frightened Of
Red Balloons
Belfast
A Time To Buy
What I Miss About You
Spider's Web
Thank You Stars
I Will Be There
River
CD2
The Closest Thing To Crazy
Dreams On Fire
Wonderful Life (Single 2015)
If You Are So Beautiful
Piece By Piece
The Little Swallow
Just Like Heaven
Call Off The Search
The Walls of the World
The Flood
Tiger In The Night
I Cried For You
If You Were A Sailboat
Where Does The Ocean Go?
A Perfect World
Bridge Over Troubled Water
Diamonds Are Forever
Fields Of Gold
Tourdaten:
| | | |
| --- | --- | --- |
| Datum | Land | Veranstaltungsort |
| Wed 24th Oct | Sweden, Stockholm | Cirkus |
| Thu 25th Oct | Norway, Oslo | Spektrum |
| Sat 27th Oct | Denmark, Arhus | Musikhuset |
| Sun 28th Oct | Denmark, Aalborg | Aalborg Hallen |
| Tue 30th Oct | Denmark, Copenhagen | Opera House |
| Wed 31st Oct | Germany, Hamburg | Mehr! Theatre |
| Thu 1st Nov | Belgium, Brussels | Palais des Beaux Arts |
| Fri 2nd Nov | The Netherlands, Amsterdam | Carre Theatre |
| Sun 4th Nov | France, Paris | Olympia |
| Mon 5th Nov | France, Bordeaux | Theatre Femina |
| Tue 6th Nov | France, Marseille | Le Silo |
| Thu 8th Nov | France, Lyon | Amphitheatre |
| Sat 10th Nov | Switzerland, Zurich | Halle 622 |
| Sun 11th Nov | Switzerland, Geneva | Théatre du Léman |
| Mon 12th Nov | France, Strasbourg | Palais de la Musique et des Congrès |
| Wed 14th Nov | Germany, Munster | Münsterlandhalle |
| Thu 15th Nov | Germany, Wuppertal | Stadthalle |
| Fri 16th Nov | Germany, Mannheim | Mozartsaal |
| Sun 18th Nov | Austria, Bregenz | Festspielhaus |
| Mon 19th Nov | Austria, Vienna | Stadthalle F |
| Wed 21st Nov | Germany, Munich | Philharmonie |
| Fri 23rd Nov | Luxembourg | Rockhal |
| Sat 24th Nov | Germany, Hannover | Kuppelsaal |
| Mon 26th Nov | Germany, Frankfurt | Alte Oper |
| Wed 28th Nov | UK, Bournemouth | Pavilion |
| Thu 29th Nov | UK, Cardiff | St David's Hall |
| Fri 30th Nov | UK, Birmingham | Symphony Hall |
| Sun 2nd Dec | UK, Salford | Lowry |
| Mon 3rd Dec | UK, Nottingham | Royal Concert Hall |
| Tue 4th Dec | UK, Guildford | G Live |
| Thu 6th Dec | UK, Brighton | Dome |
| Fri 7th Dec | UK, Bath | Forum |
| Sat 8th Dec | UK, London | Central Hall Westminster |
| Mon 10th Dec | UK, Liverpool | Philharmonic |
| Tue 11th Dec | UK, Gateshead | Sage |
| Wed 12th Dec | UK, York | Barbican |
| Thu 13th Dec | UK, Edinburgh | Assembly Rooms |
Katie Melua "Ultimate Collection"
VÖ: 05.10.2018 – digital, CD
Label: BMG Rights Management
Quelle: BMG Rights Management / kbk / Katie Melua
(c) Christian Behring im Oktober 2018